MEET THE BRIT PIONEERS DEMYSTIFYING THE ACT OF BUYING ART
It can be confusing, and at times inhibiting, but at-home curating is starting to change
THE PUBLICIST: HARRIET MATHIAS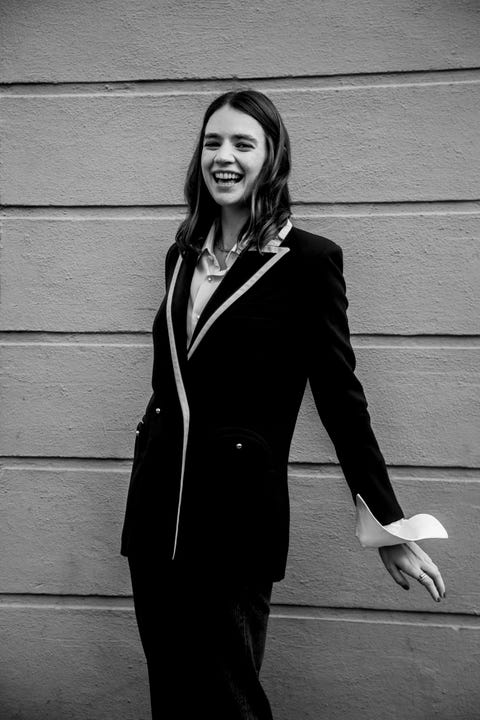 Modern Muse Art founder Harriet Mathias pulls no punches when questioned on the challenges facing artists today. 'London is such an amazing city for art, but it can be really lonely for artists. The fairs are incredible, but you can become lost as an identity among the competitiveness.' As a former PR manager for Cartier and Prada, she was well versed in communicating the appeal of brands with artistry in their DNA, but had a vision for an accessible art platform that would provide artists with a community and collectors with an emotional connection to the pieces they buy.
London is such an amazing city for art, but it can be really lonely for artists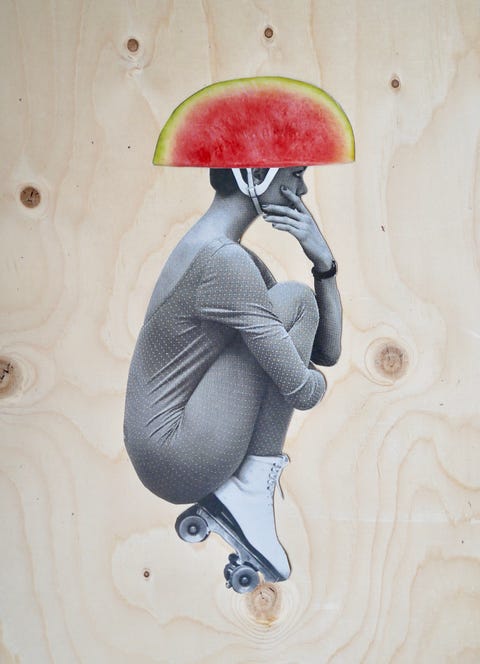 Watermelon Memories | Natasha Briefel
In December 2018, the art history graduate began building up contacts as an art consultant – encouraged by the constant requests for advice from family and friends – and the Modern Muse website went live exactly a year later. 'I realised I could actually do something with my knowledge,' says Mathias. 'I was confident in the artists that I had on my books, and the gap in the market for a tailored platform that puts the artist first.'
It's a quip that captures the crux of what separates the site from competitors – Modern Muse is not a tradeable art marketplace, but a place to profile artists in depth, where potential buyers can, as Mathias puts it, 'be alone with their thoughts without the fear of entering a traditional white cube gallery'.
She's keen to connect as many artists and collectors face to face as possible, and perhaps Mathias' masterstroke is the upcoming physical space, born from a house purchase that became an integral part of the project ('I had a eureka moment,' she says). Modern Mews – wittily named for the Notting Hill townhouse it calls home – is a versatile new venture that will provide a gallery area, plus a backdrop for events, talks and client dinners. Though Mathias envisions it as appointment-only, she's firm on the fact that artists will be able to come and go as they please. 'The artist is the muse.' modernmuseart.com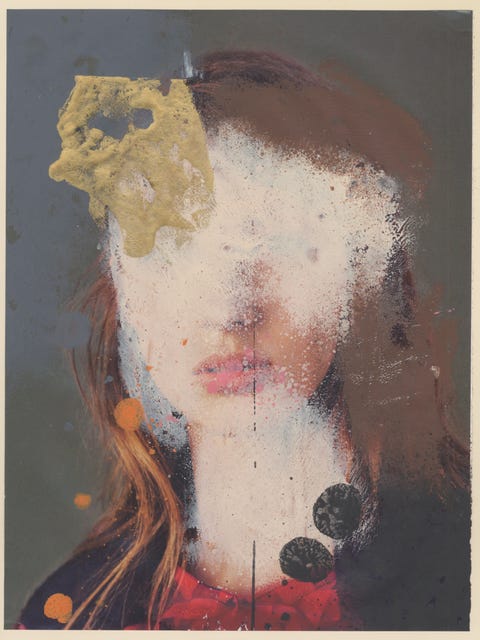 Untitled, 2017 | Marco Rea
Harriet's Top Tips
Train your eye: We have an incredible selection of galleries in the UK, so make the most of them – go to a range of exhibitions and really work out what you love.
Find parallels with emerging artists: Look for those references in the Old Masters or contemporary artworks that you can't afford and then find commonalities within pieces by new artists. You're going to have the artwork on your wall – you have to love it.
Don't disregard the importance of framing: Skimping on a quality frame is never worth it – it's a tool to showcase the art. Factor the frame into the budget of your whole purchase, so that you don't end up buying a piece that you can't then do justice.
Related artist